Westchester Words is geared towards publishing industry professionals and others who are equally passionate about the creation of education content, books, and the business of publishing. These short, information-packed episodes feature conversations focused on topics including culturally responsive education, project management considerations, diversity, equity, and inclusion, supply chain impacts, the general state of the publishing industry, and much more.
We hope you can join Westchester Words here or via your favorite podcast platform!
Jay Diskey
Principal, Jay Diskey Public Affairs
Policy Consultant to Westchester Education Services
Jay Diskey discusses what education publishers and ed-tech companies should be aware of in terms of federal and state funding, state subject adoption requirements, and other policy initiatives that will shape US K-12 education in 2023.
Laura Cunningham
Content Director, STEM, Westchester Education Services
Laura discusses her career as an educator and content developer prior to joining Westchester Education Services. She also explains how the constructs of Next Generation Science Standards (NGSS) and adaptive assessments each help to provide students with learning supports to improve their understanding and lead to academic success in science, math, and other subject areas.
Jennifer Cole
Content Director, Literacy, Humanities, and Languages, Westchester Education Services
Jennifer discusses her career spanning more than two decades in educational publishing, sharing how her knowledge and experience help her lead her team of literacy and humanities content development professionals to create high-quality educational materials for Westchester's clients.
Disability is Part of the DEI Conversation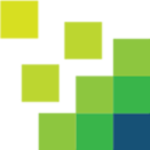 Andrea Bown
Educational Publishing Content Development Professional
Educational publishing professional Andrea Bown discusses her experiences living and working with a visible disability, and why it's important for people with disabilities to be included as active participants within education publishing. She also shares why it's important that education content is developed in a manner that fosters autonomy for people who have disabilities.
Creating a Collaborative Community for Students, Teachers, and Families
Nilofer Ali & Beau McCoy, Founder SolCademy
Nilofer and Beau have a conversation around how education is evolving. They also explore why support and collaboration between all stakeholders—including teachers, administrators, students, and families—is needed more than ever.